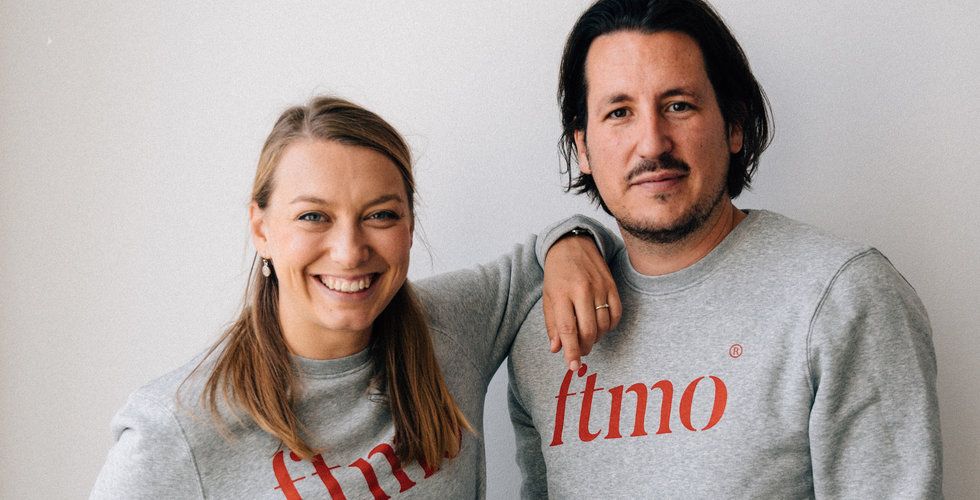 Melinda Elmborg and Nino Subotic. Photo: Elin Fröderberg
Increases the focus on giving companies access to venture capital.
The startup accelerator Fast Track Malmö has in a few years become a popular target for many of Europe's entrepreneurs. During the year, a total of 600 companies were attracted who applied to become part of the Minc-related accelerator's three-month program.
Now Fast Track Malmö is changing at the top since Heidi Lindvall and Joel Larsson went further and started the climate-focused venture capital fund Pale Blue Dot. Melinda Elmborg, formerly of French Daphni, and Nino Subotic, who co-founded the photo service Framkalla and who is also behind the initiative Yourlocalhero, will step in instead . The duo will now lead the work with Fast Track Malmö and some changes are to be expected as early as next year.
"The program will be in a hybrid format during the spring, where some parts will be completely online and some parts will be in place in Malmö so that participants can meet and build community", says Melinda Elmborg, co-lead at Fast Track Malmö.
"Previously, the participation took place on site in Malmö, but this spring we had to change and drive online, which went very well. Now we have thought about what is the most optimal way to drive the accelerator then we have arrived at this concept. "
Should focus on the companies raising money
"We are satisfied with the concept that has existed before and we like that it is both Swedish and other European companies. But what we will focus even more on now is that the companies will take in their first VC round after the program, our goal is that they succeed in taking in SEK 10-20 million in a sowing round. "
Melinda Elmborg says that the investment goal has not always been something that Fast Track Malmö has worked towards. However, it has become a more important part in recent years. Today, 80 percent of the participating companies have made an investment after participating in the program.
Another change that awaits is that the accelerator wants to automate part of the application process in order to be able to quickly provide answers as to whether one can be expected to be part of the program or not.
"We are working on a more automated, fair and neat application process. Then we can be faster with feedback, and be able to focus more on the companies that we think are a match for us. Then it is also a proven better to get more women in because you do not get any bias in the process. "
Strong sustainability trend
Among the previous companies that have been part of Fast Track Malmö are Swedish Grace Health and Neurolabs with offices in several European countries. Other startups that have participated since the start in 2017 are, for example, Studybee, Panion and Ourgreencar.
This year, Melinda Elmborg believes that the impact trend will be something that continues to stand out among the companies that apply.
"There is a big trend in impact companies and this is something that investors are very interested in as well. Then it's both about social issues and the climate. But we are interested in companies in all possible areas, "she says.